Hi all,
I'm creating a blog design using an asset listing which is all working fine.
Each article sits within a folder structure as per the below screen shot: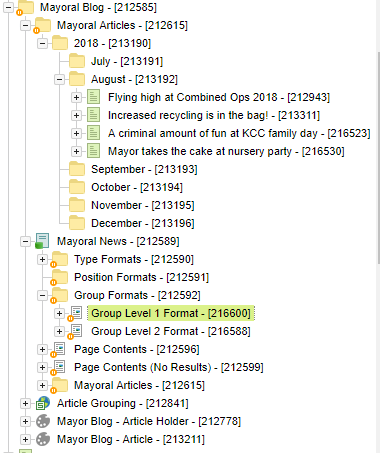 I've got breadcrumbs displaying on the page for each individual article which includes a link to each line of the asset tree.
When the user clicks on say August, i'd like to display just the August articles and the same for when they click on 2018. I'm sure there is a simple answer that i'm missing…I'm assuming it'll be to do with the design being applied to the folder?
Cheers
Rob