Matrix Version: 6.26.1
I am trying to configure my trigger to delete all varieties and create them again when an Asset updated event occurs. Although the individual actions (create and delete variety) are working fine, they are not working together.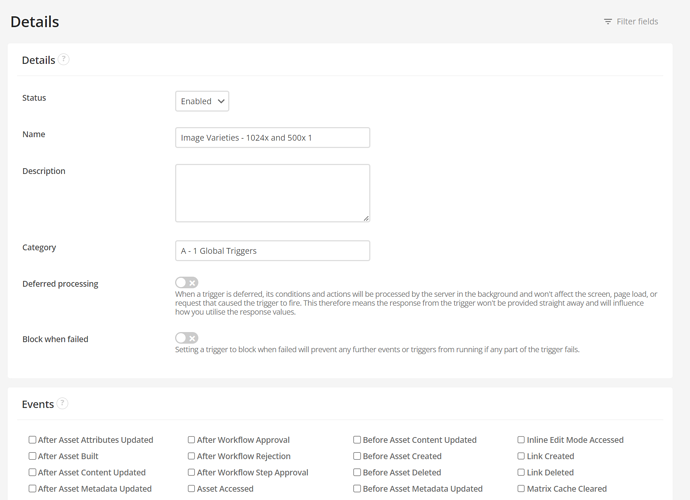 I have another trigger that creates image varieties when an asset creation event occurs.
Is there something I'm missing?