Matrix Version: 5.3
Hi squiz folk,
Is there way to sort by Created Date and a Metadata Date field values form a single search asset?
I essentially have an Search asset pointing to two locations. 1 broad news and 2 faculty news
1 - faculty news managed via the %asset_published_readabledate% keyword
2 - broad news has the %asset_metadata_pub_date% keyword
The search asset default format %asset_contents_paint_xxxx% the paint layout sorts the layout between the two locations via conditions.
When I change the date via the metadata to one of the root node assets (to a date earlier from the other root node assets) the order doesn't change.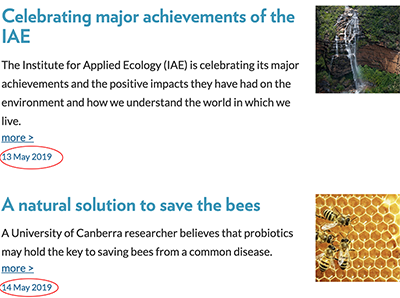 Has anyone been able to get around this?
I hope I have given enough info
Cheers
N